We believe healthcare should be simpler. You shouldn't have to jump through hoops to get the kind of care you deserve.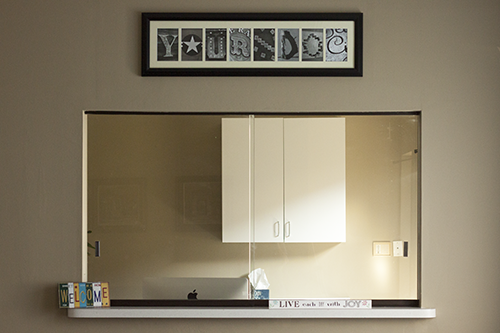 Our services and pricing are straightforward and transparent. We believe it's important to not only get what you pay for, but also understand the what and why behind your care.
Services we offer
The services listed here follow our simple, no fuss cash-pay pricing:
$65 for a standard sick visit (15-minute appointment).
$110 for any 30-minute appointment.
$140 for any 45-minute appointment.
$170 for any 60-minute appointment.
Ongoing primary care
Often the first stop in addressing any number of health needs, primary care is the diagnosis and treatment of most medical needs. Dr. John can assess, diagnose and treat anything from the common cold, to aches and pains, to more involved needs. All of this is done in a cozy office setting, free of the hustle and bustle you get with many big practices or urgent care clinics.
Other services offered by YourFamilyDoc Arlington
Contraceptive counseling: Understand contraceptive options and techniques that will be effective and affordable.
Personal counseling: "Talk" therapy can be an effective way for you to navigate life's stressful moments.
Assistance with weight loss and smoking cessation: It's finally time to kick those habits that adversely affect your health.
Chronic illness management: We can help maintain control over chronic illness to decrease the likelihood of complications, symptoms associated with illness, as well as, decreasing the cost of managing them.
Simple lacerations: We're able to suture and manage simple lacerations more affordably than traditional ERs, freestanding ERs and urgent clinics.
Simple fractures: We're able to cast and manage simple fractures more affordably than traditional ERs, freestanding ERs or urgent clinics.
Abscess treatment: We provide care for skin infections that require opening and draining.
Skin excisions and biopsy: We provide care for many skin conditions including skin tags, damage from sun exposure, warts, moles and other skin issues.
Ingrown nails: We can provide in office removal of finger or toe nails to relief the pain of the condition and to promote the healing.
Joint injection: We are able to place medication in joints that are affected by arthritis, bursitis, or over-use injuries.
Laboratory services and pricing
Complete Blood Count (CBC): A basic evaluation of the cells that your blood is composed of-red blood cells, white blood cells and platelets. ($8)
Lipid Panel: Fats in your bloodstream to include cholesterol, triglycerides, HDL, LDL. ($7)
Basic Metabolic Panel (BMP): This test checks levels in blood of sodium, potassium, chloride, bicarbonate, kidney function, and calcium. ($8)
Complete Metabolic Panel (CMP): This test includes BMP and liver function test. ($10)
Hgb A1C: Hemoglobin A1C- reflects average blood sugar control for past 90 days. ($12)
Thyroid Stimulating Hormone (TSH): The measurement of adequate levels of thyroid function. ($12)
Prostate Specific Antigen (PSA): An indicator of possible prostate cancer. ($14)
Rapid Strep Screen: This screening can help with diagnosis of strep throat. ($5)
Urine Pregnancy: A simple urine test to determine if you're pregnant. ($5)
Have a question?