Welcome to YourFamilyDoc Arlington!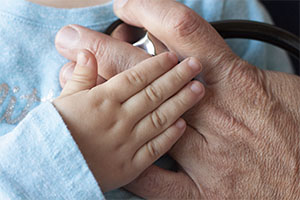 Healthcare has become a booming business with almost everyone winning big – except for you, the patient. If you're in search of a doctor who takes the time to know you, provides quality, customized care and never rushes you out the door, it's time to visit YourFamilyDoc Arlington.
I'm John B. McClain, MD, but my friends just call me Dr. John. I believe you deserve a doctor that puts you right back at the heart of the healthcare experience – giving you time to talk with your doctor, ask questions and get back to living your life.
Our cash-pay services and membership plans let you have a one-on-one experience, without the hustle and bustle of a big clinic or the rising costs of traditional medicine.
Why YourFamilyDoc Arlington?
Cash-pay pricing
Take the mystery out of your healthcare costs with straightforward, no-nonsense cash-pay pricing.
Complete control
Get more time with your doctor discussing what matters most to you — without some insurance middleman calling the shots.
Comprehensive care
Understand your entire picture of health through individualized care and education from your doctor.

About John B. McClain, M.D.
It's getting harder and more expensive to take care of your health these days. Big clinics and insurance companies have made it difficult to elbow in for a direct conversation with your doctor — and I just don't think it should be that way anymore. Having been a family doctor for the past 22 years, nothing matters more to me than the doctor/patient exchange and the opportunity to help educate people to make good decisions about their healthcare. I'm a husband, father, G-Paw, gardener, lover of loud music, an avid reader and a champion of doctor-direct care.